The Northwest Company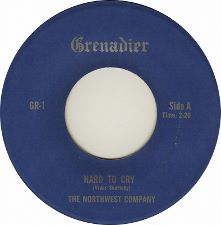 Hard to Cry b/w Get Away from It All - 7"
Grenadier - 1967


Michael Panontin

Things were happening big time on the west coast in 1967, not just in California, but all the way up the Pacific to places like Vancouver. Bands like the Painted Ship and the Collectors had their records spinning on local radio stations, the Jefferson Airplane headlined the Trips Festival at the Richmond Arena and the Retinal Circus, the city's hip psychedelic venue at the corner of Davie and Burrard, was up and running by August. It was also that year that an obscure quintet from nearby Haney unleashed a corker of a single on local DJ Tom Peacock's newly formed Grenadier label.

The five-piece Northwest Company - singer Rick McCartey, guitarists Ray O'Toole and Vidar Skofteby, bass player Gowan Jorgenson and drummer Jerry Ringrose - started things off innocently enough. Richard Stepp, who actually joined just after this record's release, replacing Ringrose on the drum kit, remembers that "originally they wanted to call themselves the Bad Boys in an attempt to affiliate themselves with the hip Vancouver clothing shop The Bad Boys' Rag Shop, where they hoped to rescue some spiffy uniforms." But Peacock, who had his eyes on the bottom line, felt that such a name would not sit too well with their teenage fans' mothers and suggested a change. So they "settled on a name straight out of the Canadian history book."

The band already had a demo of 'Hard to Cry' in the can - this was recorded as the Bad Boys - but that early version's limp guitar and lethargic vocal needed serious reworking. The five headed down to Vancouver's Telesound Studios to record five new tracks, one of which would be a toughened-up version of 'Hard to Cry'. This Grenadier recording is classic garage...with all the right ingredients: a killer guitar riff, an acerbic growl, and gloriously amateurish production, or lack of it, that gives it that recorded-in-a-cave sound. Though the track has been comped a number of times - as early as Unlimited Productions' 1984 set The Midwest vs. Canada Vol. 2 - it was not well known outside B.C. until it was dug up and covered by those indefatigable Swedes the Nomads in 1996.

The Northwest Company appeared on the popular CBC show Where It's At the following year, sharing a crowded bill with Tom Northcott, the Collectors and the Poppy Family, among others. They also continued to release singles right into the early seventies, including a stab at sunshine pop (1968's saccharine 'Time for Everyone') and straight-up rock and roll (their signature 'Rock and Roll Lover Man' in 1971). And though all of those records were infinitely more polished, it is the singularly brazen 'Hard to Cry' for which they will forever be remembered.

A mint copy of 'Hard to Cry' will likely set you back at least half a grand, but for those on a budget the Ugly Pop label reissued it in a nifty picture sleeve back in 2012.
Suggestions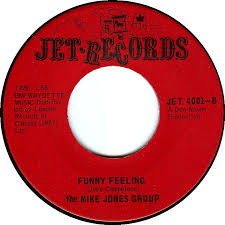 The Mike Jones Group
Each and Every Day / Funny Feeling - 7"
Jet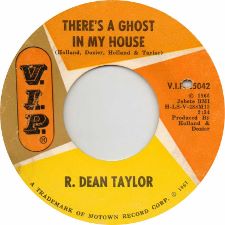 R. Dean Taylor
There's a Ghost in My House / Don't Fool Around - 7"
V.I.P.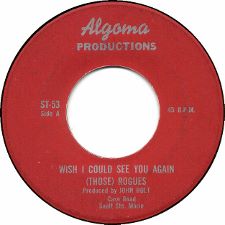 (Those) Rogues
Wish I Could See You Again / Girl - 7"
Algoma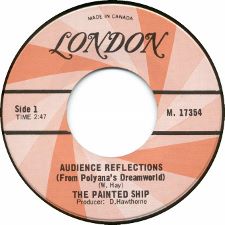 The Painted Ship
Audience Reflections / And She Said Yes - 7"
London