The Churls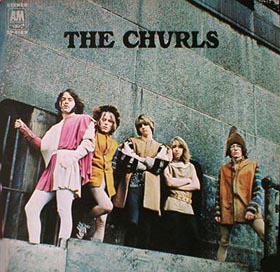 The Churls
A & M / Quality - 1969


Michael Panontin

Somewhere over the years the Churls ended up near the bottom of history's overcrowded dustbin, but back in late 1967 the heavy-hitting rockers had quite a presence on Toronto's Yorkville scene, at one point snagging an eight-week slot as the house band at The Penny Farthing club. The five (singer Bob O'Neill, guitarists Sam Hurrie and Harry Southworth Ames, with John Barr on bass and Brad Fowles on drums) were probably the loudest band in the village, mixing those crunching power chords of Cream and Hendrix's freewheeling pyrotechnics with a healthy dollop of Rolling Stones boogie. The band got a brief taste of fame when the Everly Brothers caught wind of their show while in Toronto and hooked them up with Blood, Sweat & Tears' management company Glotzer and Katz later that winter.

"We were offered the chance to go to New York to play and record, and we started a house gig at The Scene the night we arrived," Hurrie recalled on the Austrian-based Blues Art website. The club was a magnet for rock's royalty that year, with the likes of Buddy Miles, Van Morrison, Ronnie Wood or Rod Stewart dropping by on any given night. "Jimi Hendrix was a regular and eventually ended up jamming on stage. One night John Lennon and Paul McCartney showed up and the legendary cool among the crowd evaporated instantly."

The Churls then signed on to Herb Alpert's A & M imprint, which at the time was only just dipping its toe into the steadily rising waters of rock. And fortunately, save for some occasional well-placed horns, the Tijuana trumpeter wasn't able to soften the lads' harder edges too much. The Churls was released in early 1969, just about the time when pundits and pedants were starting to distinguish the words rock and rock 'n' roll. And with its emphasis on hefty guitar riffs and surging blues solos, The Churls definitely strives for the former. The catchy opener 'Eventual Love' nods in the direction of Clapton and Bruce, while the more psychedelic 'Think I Can't Live without You' is even more blatant, tossing in an actual snippet from 'Sunshine of Your Love' for good measure. Elsewhere, the guys put on their best Jagger/Richards party hats on the rollicking, even if entirely derivative, 'The Weeks Go By' over on side two.

The Churls of course tanked soon after its release. Though whether it was sunk by its lack of originality or by A & M's indifference is anyone's guess. Amazingly, the original vinyl can still be had pretty cheap these days - about a hundred bucks for a mint copy - but for those who take their music digitally, both The Churls and 1969's more melodic follow-up Send Me No Flowers have been reissued on one CD by the folks over at Pacemaker.
Suggestions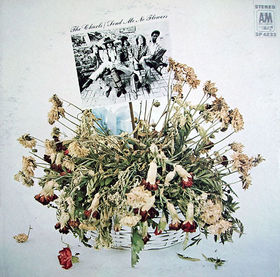 The Churls
Send Me No Flowers
A & M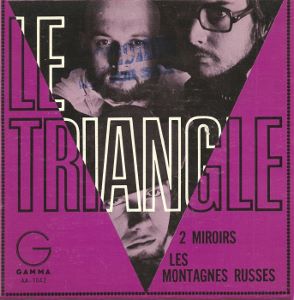 Le Triangle
Deux miroirs / Les montagnes russes - 7"
Gamma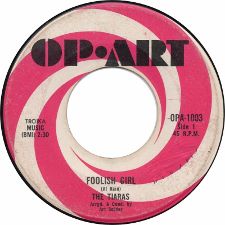 The Tiaras
Foolish Girl / Surprise - 7"
Op-Art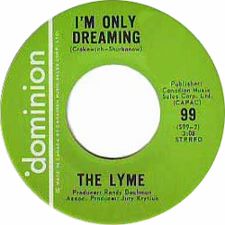 The Lyme
Measles / I'm Only Dreaming - 7"
Dominion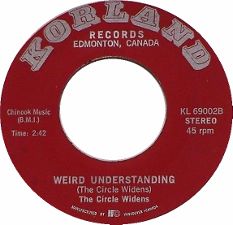 The Circle Widens
See About Dreamin' / Weird Understanding - 7"
Korland