The Fits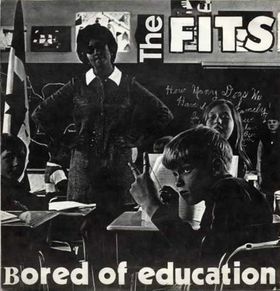 Bored of Education 7"
Stage Fright - 1979


Michael Panontin

The Fits were perennial outsiders in Toronto's late-seventies punk scene. The early band members were present at the Ramones' scene-launching September 1976 appearance at the New Yorker Theatre, as well as frequent faces at the Crash'n'Burn club the following summer. But being from far-flung Alderwood Collegiate in Etobicoke hardly helped their cause. In the three years that the Fits were active (1977 - 1980), gigs were few and far between for a bunch of unfashionable suburban kids who lacked the leathery street cred needed in sometimes violent downtown Toronto. Drummer Claude Kent wrote on the band's website, "We may have been overlooked or weren't ambitious enough perhaps. We made a few enemies along the way as well. Particularly, we used to play with the Viletones quite a bit, and there was this clique that hung out at all of their gigs, the Blake Street Boys from the east end. They didn't like the Fits at all, so they used to come out to our gigs and bust them up."

But the Fits may have had the last laugh on everybody. When the band (singer Paul Bonk, bassist Terry Webber, guitarist Art Davis and Kent) walked into Cottingham Sound to lay down a few tracks for an obscure indie seven-inch, they had no idea that their topical 'Bored of Education' would become perhaps the finest punk song ever to come out of Canada. What's more, the band demurred, sticking it on the b-side, and placing the poppier, radio-friendly 'Just Lust' front and centre instead. With the anthem's machine gun drumming, scything guitar chops and blistering chorus of "I'm bored of ed-u-ca-tion...I just want to be free!", this one leaves smoke billowing from the grooves...right up to the trail-off wax!

Today, however, the Fits have been inexplicably excised from Toronto punk history, including even Liz Worth's otherwise informative Treat Me Like Dirt. And with better-known bands like the 'Tones and the Diodes struggling for attention, the occasional spin on YouTube is probably all the Fits can hope for these days.
Suggestions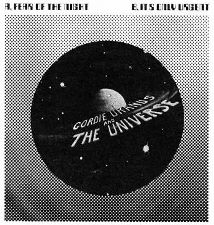 Gordie Uranus and the Universe
Fear of the Night / It's Only Urgent - 7"
Seed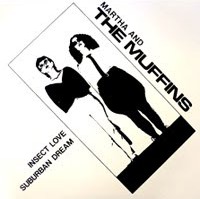 Martha and the Muffins
Insect Love / Suburban Dream - 7"
Muffin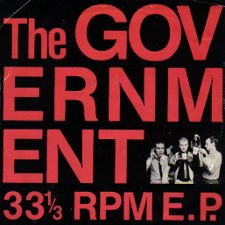 The Government
33 1/3 EP (Flat Tire + 3) - 7"
The Modern World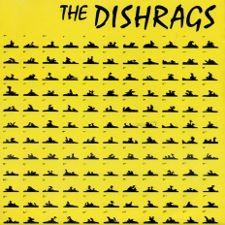 The Dishrags
Past is Past - 7" EP
Modern