Jolly Tambourine Man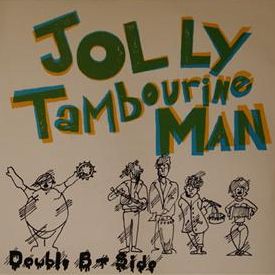 Apple Strudel Man / Sweater in Sri Lanka - 7"
Assembly Language - 1984


Michael Panontin

The mid-eighties in Toronto were a bit of a fallow period for angry youth. Punk was definitely dead, despite all those mohawk-quaffed kids and their slogan-covered leathers. The promise of new wave was being buffed and sanitized by the folks over at MTV, while the dance floors were filled with pasty fashionistas playing with their bangs and swaying to the Smiths' 'How Soon is Now?'.

For Stewart Black, Steve Rhodes, Ian Blurton, Caroline Savage and Mike Armstrong, the void was too big to leave unattended. And so, as the droll Jolly Tambourine Man, the five enlisted the help of independent film producer Bill Davis, and for 2,000 bucks unleashed the video for their classic 'Apple Strudel Man'. The faux-metal ode to ennui had already shown up on the band's eight-song cassette the previous summer, but this was 1984, a year with plenty of futuristic baggage attached, thanks to George Orwell and David Bowie. But perhaps more to the point, Canada's video channel Much Music had started broadcasting that August, and 'Jolly Tambourine Man' suddenly found itself in heavy rotation right across the country. With the almost-deadpan Rhodes at the mike and Savage's creepy smiles and ironic accordion playing, the video became an instant curio, if not exactly a hit.

What the milk-fed hinterlands made of it all is anyone's guess, but one thing is certain...indie video in Canada would never be the same again.
Suggestions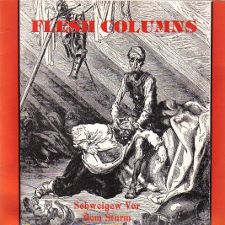 The Flesh Columns
Schweigew Vor Den Sturm EP - 7"
Touch and Go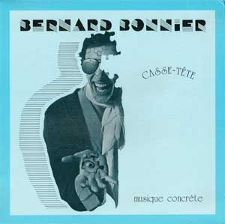 Bernard Bonnier
Casse-Tete - Musique Concrete
Amaryllis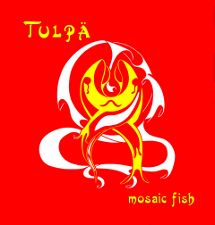 Tulpa
Mosaic Fish
Midnight Music