Roxanne Turcotte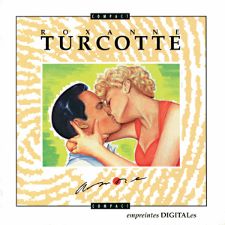 Amore
Empreintes DIGITALes - 1994


Michael Panontin

Montreal pianist/composer Roxanne Turcotte studied electro-acoustic music at l'Universite de Montreal, and her first recording, on Quebec's fine Empreintes DIGITALes label, bears all the hallmarks of graduate-school composition. Turcotte founded the little-known Kameleon, writing and playing synths on their 1981 LP, but it was her early forays into multimedia projects, electro-acoustic music and even children's music that steered her in the direction of the equally interesting and confusing sounds here on Amore.

The six-part suite chronicling a telephone call and date between lovers flits between what seems like radio horspiel and sound collage, with the former often in abundance, as on the almost interminable 'T'es le fun telephone'. When the record does come up for some rare musical air ('Love You', 'Ole-Lea-Leo'), the beats seem to cop those of mid-period Caberet Voltaire. And after you get past the treated voices, coughs and phone ringing - all fascinating for short spells - the most striking piece is the 28-second 'Interlude', which plaits a sexy voice and primitive percussion to beautiful effect.

Turcotte has been active in the Quebec and European avant-garde community for years, with numerous recordings, a few publications, and numerous concerts and tours under her belt. Her most recent release is the sprawling, atmospheric DVD-audio disc Desordres (Empreintes DIGITALes, 2011).
Roxanne Turcotte
Empreintes DIGITALes
Suggestions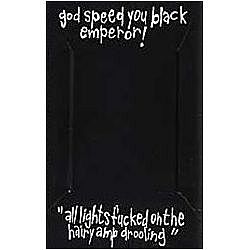 Godspeed You Black Emperor!
All Lights Fucked on the Hairy Amp Drooling
(independent)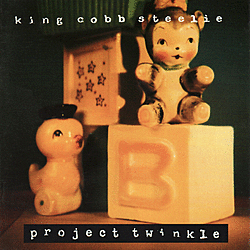 King Cobb Steelie
Project Twinkle
Lunamoth