The Rabble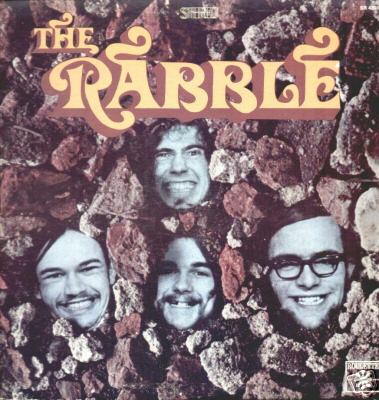 The Rabble
Trans-World (Canada) - 1967
Roulette (USA) 1968

Michael Panontin

The Rabble were five boho lads from Pointe Claire on Montreal's west island who played a nominally funky, oddly eccentric alternative to the Haunted's straight-on garage rock. Their first album is a psychedelic curio sadly languishing in oblivion, even as scads of American and international crud is scraped from the bottom of the dustbin of sixties psychedelia. What gives?

The band were formed in 1966 by leader/guitarist Mike Harris (a slight pause here to allow for fits of apoplexy across Ontario*) and did the requisite club and bar slog across Montreal island, eventually playing before 4,000 people at the Queen's Park love-in in Toronto on May 22, 1967. But unlike other bands of the era, who were trying to establish rock as a serious medium (as evinced no doubt by the emergence of rock criticism at about the same time), the Rabble were more eccentric, stippling their music with wit, sarcasm and whimsy.

The Rabble found its original release on the Canadian Trans-World label in 1967, but after a surprise substitution for Cream in 1968 in Montreal in front of 5,000 fans, the group soon nabbed the attention of U.S. label Roulette, who subsequently released this record south of the border. The Roulette version includes a re-recording of the spry single, 'Golden Girl', a brilliant slice of romanticism that was their biggest hit.

Elsewhere, however, the Rabble fly their freak flag in full colours. 'Black Potato', for instance, is a tribal paean, replete with goofy jungle-like chants, to the humble spud, the "almighty black potato". 'The Crushing Hand of Mother' mixes odd time changes with social commentary and the Zappa-esque prescience of "your mother's got a hold on you, yeah / controls all the things that you do, yeah" before snapping into a staccato guitar riff and then back to its languid lament. And then there is the patently absurd 'Can I Squeeze', which belts out some of the nimblest guitar rhythms before popping the gross-out question of the century, "Can I squeeze your boil? / Can I crunch it, munch it, squeeze it, eat it?"

Though The Rabble at times loses itself in a sort of indulgent heavy blues sludge that was probably considered more adventurous at the time, it is nonetheless a regrettably overlooked charmer of a disc that should have been reissued a long time ago.

(Tough-to-find reissues of The Rabble and the follow-up Give Us Back Elaine! finally found their way onto CD in 2008 on Quebec's Disques Merite label.)


*Seriously, though, there was another Mike Harris, who was a neo-con premier in Ontario from 1995 to 2001. To our non-Canadian readers, the above text could be roughly translated as "founded by leader/guitarist Margaret Thatcher" or "fronted by vocalist George W. Bush" or something to that effect. You get the idea.
Suggestions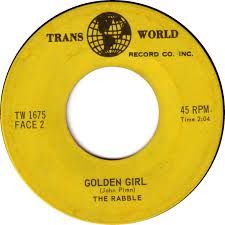 The Rabble
You Come On Too Strong / Golden Girl - 7"
Trans-World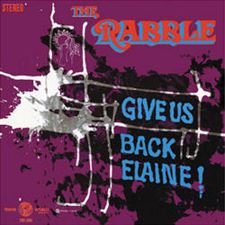 The Rabble
Give Us Back Elaine!
Trans-World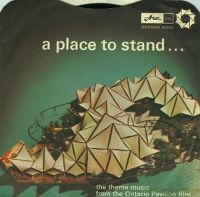 Jerry Toth
A Place to Stand b/w A Place to Stand - 7"
Arc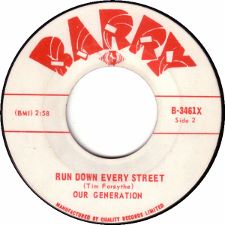 Our Generation
I'm a Man / Run Down Every Street - 7"
Barry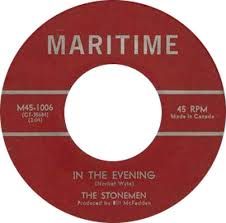 The Stonemen
In the Evening / Faded Colors - 7"
Maritime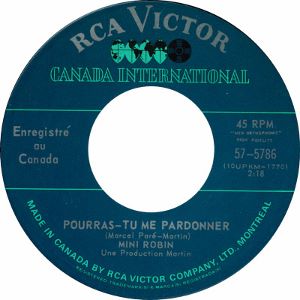 Mini Robin
Pourras-tu me pardonner / Personne - 7"
RCA Canada International