The Dry Heaves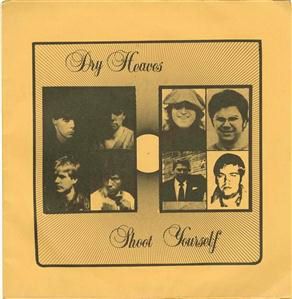 Shoot Yourself EP - 7"
Salem - 1981


Michael Panontin

Bored, as the punk cliche goes, brothers Hevy Kevie and Tommy Vomit along with Ray Maybe and two others decided to enter Windsor (Ontario)'s popular Battle of the Bands contest in 1979, dubbing themselves Dry Heaves and performing a handful of hastily scribed originals and some Stooges covers to a thousand bewildered metal fans. Though barely able to play their instruments (to further the cliche), they managed a surprise second-place finish and thus launched the legend of Windsor's most notorious punk band. After over a year spent gigging locally (including at Detroit's mythical Bookie's club), they entered Salem Studios and recorded thirty or so tracks, from which Shoot Yourself was culled.

'Shoot Yourself' was a newer song in the band's repertoire and pretty topical at the time, on which singer Hevy Kevie implores would-be and actual assassins John Hinckley and Mark Chapman, in his best Rotten-esque scowl, to promptly off themselves. ("Your gun could save us a lot of pain / if you just put a bullet in your brain."). But it's a plodding beast, veering at times from the Heaves' typically taut, frenetic punk, The flip side sticks to the bones and is infinitely better for that. 'Portable' and the band's signature song 'I Can't Puke' leap out from the vinyl - as punk should - and virtually maul the listener with razor-sharp riffs. This record's value has been climbing in collector's circles of late and it is no doubt for these two gems.

Though Dry Heaves disbanded shortly after the release of Shoot Yourself, more recent interest overseas and the occasional reunion bash (again, the cliche) led to a spate of full-length releases, including an outtake collection from the original Salem session, the Shoot Yourself LP (2000), as well as some more recent live offerings on CD.


The Dry Heaves
Suggestions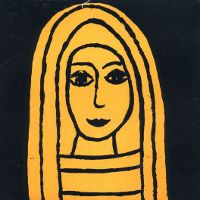 One of You
Life is So Hard / Faded Flowers - 7"
Scarab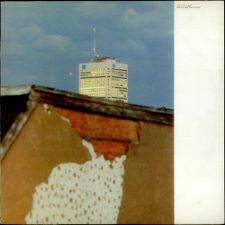 Martha and the Muffins
This is the Ice Age
Dindisc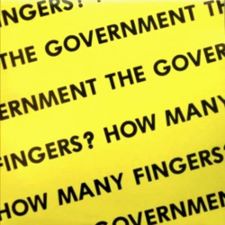 The Government
How Many Fingers? - 12" EP
Government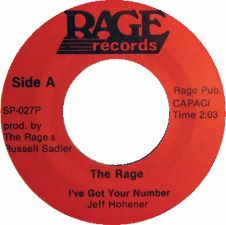 The Rage
I've Got Your Number / Stay - 7"
Rage