The Squires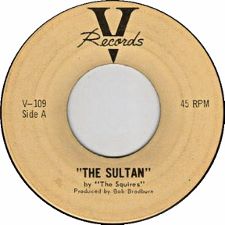 The Sultan / Aurora - 7"
V - 1963


Michael Panontin

Boasting a 17-year-old tyke by the name of Neil Young on guitar, this seven-inch of plucky guitar instrumentals by Winnipeg's Squires is perhaps the rarest and most sought-after of all Canadian records. And like any holy grail worth the pursuit, this one comes with its own lore sure to pique the interest of even those outside the nerdy collector world.

Young formed the Squires while still just a student in high school and like any wannabe rock star spent a good deal of his time in his bedroom learning chords and hashing out song ideas. He told Rolling Stone in 1975, "I started off writing instrumentals. Words came much later. My idol at the time was Hank B. Marvin, Cliff Richard's guitar player in the Shadows. He was the hero of all the guitar players around Winnipeg at the time."

Others also took note of the future icon's budding talent. The Squires' other guitarist Allan Bates told Sharry Wilson in her book, Young Neil: The Sugar Mountain Years, "Neil was writing really nice melodies with nice harmonic changes in 'em. Something your ordinary run-of-the-mill guitar player wasn't doin'." To which Randy Bachman added, "He was already writing his own songs. Other than us [Chad Allan and the Reflections] most bands in the city weren't doing that yet."

And so with Bates on second guitar, along with bassist Ken Koblun and drummer Ken Smyth shoring up the rhythm section, the Squires managed to catch the ear of local DJ Harry Taylor, who netted the lads some recording time in radio station CKRC's two-track facility. With a mere 300 copies pressed up in Montreal and the whole lot distributed locally by the band, The Sultan's stratospheric rarity was all but assured.

And though the record itself is hardly stellar - the stronger a-side showcases Young's languorous Western twangs overtop of intermittent blasts of white noise - the fact that only 8-10 copies of The Sultan are believed to have survived must definitely leave diehard Neil Young fans salivating. At one point, punters had bid the price up to over $4000 a pop, but after a fellow claimed to have unearthed several copies buried in a stack of other V-label polka records at, strangely enough, a Chicago thrift shop, prices have dropped considerably. Still, it's quite possible another copy or two lie forgotten in the darkened crannies of attics around Winnipeg, so I'd say a spring clean-out might well be worth the headache.


Suggestions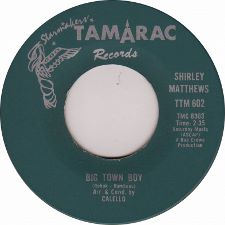 Shirley Matthews
Big Town Boy / (You Can) Count On That - 7"
Tamarac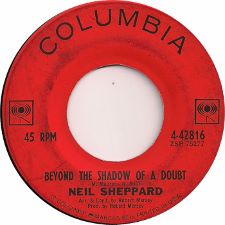 Neil Sheppard
In My Imagination / Beyond the Shadow of a Doubt - 7"
Columbia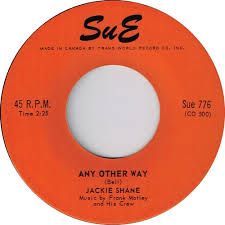 Jackie Shane
Any Other Way / Sticks and Stones - 7"
Sue