The 49th Parallel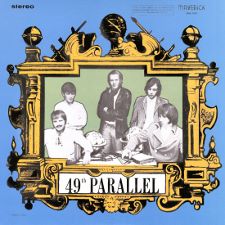 The 49th Parallel
Maverick - 1969


Michael Panontin

Calgary's torch bearers in the great sixties rock sweepstakes were the 49th Parallel, whose 1969 chart success, 'Twilight Woman', garnered them a few deserved rays of limelight.

Starting off as a six-piece called the Shades of Blond, the group landed a record deal with Ontario-based RCA subsidiary Gaiety Records, re-christened themselves the 49th Parallel and released a couple of mildly successful forty-fives, the spry 'Laborer' (RCA 3422) and the sunshine pop of 'She Says' (RCA 3447). A switch to the Venture label in 1968 saw more success with the curious 'Blue Bonnie Blue' (penned by a then unknown Delaney Bramlett about his equally obscure muse, Bonnie). It was at this point that the door started to revolve, with keyboardist Dave Petch replaced first by Alf Cook and then by Dennis Mundy, and bassist Mick Woodhouse yielding to Dave Downy.

By the time of their second Venture seven-inch, the radio-friendly 'Twilight Woman', the band's fortunes seemed to be lifting. With MGM affiliate Maverick agreeing to handle US distribution, the single managed to tweak a few charts south of the border. Which of course gave Maverick the leeway to issue an entire LP, The 49th Parallel, an oddly schizophrenic mix of sunshine pop, Anglo lysergia and the gruffer acid-rock sounds of the era.

The gentlest and ultimately most successful tracks on The 49th Parallel were written by a mysterious D. Hockett, like the blithe and sugary opener 'Now That I'm a Man', with its shades of Curt Boetcher at work in the summery orchestration, or the Tomorrow-esque psych of 'Lazerabder Filchy'. 'Missouri' is more acidic, its breezy farfisa sallying along amidst a more caustic - and at times intrusive - guitar solo. Add to that the soulful AM fare of 'Twilight Woman' and The 49th Parallel packs quite a punch. Elsewhere, there is plenty of hefty hard-rock, like Mundy's abrasive Hammond B-3 licks ('People') and Lowe's guitar, which though au courant are at times more of a burden than an anchor.

Alas, the constant personnel changes took their toll, and by 1970, unable to capitalize on the success of 'Twilight Woman', the 49th Parallel had decided to pack it in.
Suggestions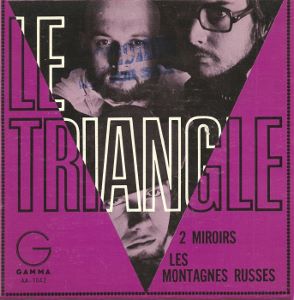 Le Triangle
Deux miroirs / Les montagnes russes - 7"
Gamma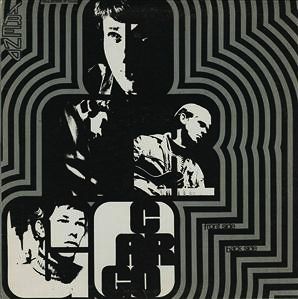 Cargo
Front Side Back Side
Trend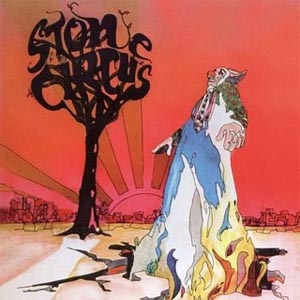 The Stone Circus
Stone Circus
Mainstream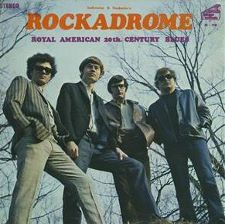 Rockadrome
Royal American 20th Century Blues
Sound Canada