The Circle Widens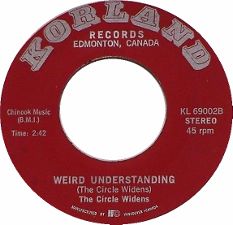 See About Dreamin' / Weird Understanding - 7"
Korland - 1969


Michael Panontin

The Circle Widens' blistering b-side 'Weird Understanding' has been creating a bit of a stir amongst collectors of late. But what the cratediggers may not know is that the authors of that long-lost acid track actually moved in much more prosaic circles. A January 21, 1969 piece in the University of Alberta's student newspaper, The Gateway, described them as "perhaps the best-known folk-rock group in Edmonton, doing a cross-section of songs which includes the Beatles, Sergio Mendez, Leonard Cohen and Gordon Lightfoot."

The band started to germinate a few years before that when siblings John and Susan Lent tried singing together while they were still in high school. A couple of years later, younger brother Harry entered the fold and the new trio dubbed themselves the Kinfolk. By 1968, however, things started to change. Perhaps sensing that a Peter, Paul and Mary-ish cover band was hardly the hippest thing out there, the three did what most folkies had already done...pull a Dylan and go electric. In March that year, they took on lead guitarist Greg Vetsch. And then when Vetsch's cousin Wayne came in on drums that October, their proverbial deal with the devil was all but complete.

As the newly christened - and aptly named - Circle Widens, the five stayed mostly close to home, it seems, appearing locally on the U of A campus, in high schools and at a place called Giuseppe's, as well as a little farther afield in places like Leduc (AB), Red Deer (AB), Blaine Lake (SASK) and Saskatoon. A support slot for Harper's Bizarre was likely the high point of their brief time on this earth.

Unfortunately, there isn't a whole lot out there on the super-rare 'Weird Understanding' seven-inch. The Internet gives up next to nothing on it, but that Gateway article does at least reveal the following: "There is a possibility of a record, since the group did a taping in U of A radio studios over the Christmas holidays. They have also been taping for Coral Sound Studios here in Edmonton."
Suggestions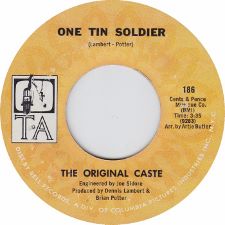 The Original Caste
One Tin Soldier / Highway - 7"
T-A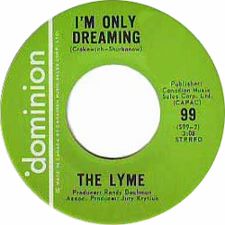 The Lyme
Measles / I'm Only Dreaming - 7"
Dominion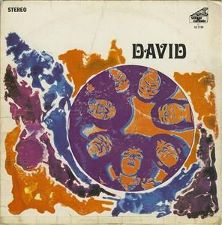 David
David
Sound Canada