Nick Smash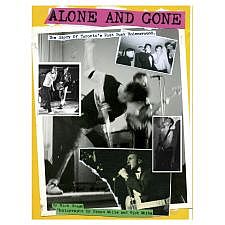 Alone and Gone: The Story of Toronto's Post Punk Underground
(independent) - 2015


Michael Panontin

Simon Reynolds, in his Rip It Up and Start Again, still the ultimate document of the late seventies/early eighties years, surmised that post-punk was punk's weirder sibling: well-read, art school-educated and bursting with creative energy. Whereas punk looked back in time to a purer, simpler era of music, somewhere I guess between the Sonics 1965 'Psycho' single and the Stooges seminal Raw Power long-player, post-punk was relentlessly forward-looking, taking influence, if at all, from the likes of Can, Kraftwerk or even Captain Beefheart.

Reynolds also argued that the true impact of any revolution actually takes place years after its initial explosion. In fact, the sheer volume of great music recorded after punk would be almost unfathomable today. Consider that in just two or three years the canon was loaded with groundbreaking albums by, among countless others, PiL, Siouxsie and the Banshees, Talking Heads, the Specials, Joy Division, the Cure, Young Marble Giants and Gang of Four, and literally hundreds of seven-inch records by now-forgotten bands. All completely different from each other and all with sounds never really heard before.

Nick Smash's Alone and Gone, which takes its name from the Dave Howard Singers' self-released 1983 cassette, is exactly what its subtitle suggests, a document of Toronto's own post-punk scene, from its early days of truly cutting-edge music following the implosion of first-wave punk to its eventual dilution and adoption as mass-marketed new wave. Which in Toronto can be conveniently bookended by the Last Pogo shows at the Horseshoe Tavern in 1978, a sort of farewell to punk by its early adopters, and the 1984 launch of MuchMusic, Canada's edgier version of MTV.

Smash and his brother Simon White were right near the epicentre of that scene, as photographers documenting many of the British acts passing through at the time and as editors of the fanzine Smash It Up, which ran from 1979 to 1983 and which often came with a cassette compilation of the city's current bands. Smash of course was also smashing it up himself as a percussionist for local punk-funksters Rent Boys Inc.

"Alone and Gone was inspired by the photography exhibition my brother put together called Toronto Calling back in 2010," Smash recently told CM. "There was an amazing community of very creative and imaginative people who were just a bit too young for punk rock and who started to drift into the clubs downtown from 1978 to 1980. And I always felt this short period right after punk wasn't really represented in book form."

Though it lacks the erudition of Reynolds' book, Alone and Gone more than makes up for it in content, especially in its extensive chronicling of nearly every interesting band of the era, from perennial favourites like Breeding Ground, Vital Sines and Tulpa to totally obscure ones like the Party's Over and Norda. Most of these bands still have not even been reissued or comped in any format to this day, a sad indictment of Canada's recording industry and another reason to pick up this book.

Smash divides things into six chapters, or sides of an LP as it were, with each side tackling a year from 1978 through to 1983. His chosen format is the cut-and-paste crusty-old-typewriter approach of the fanzines of the day, which makes the book beautiful in and of itself but also a tad cluttered and confusing for those not familiar with the style. Millennials raised on Macs, WordPress and social media will no doubt find it a frustrating slog. Smash, for his part, is unapologetic, writing that "I was trying to do something different visually from the other books about this period, and so it made sense that using the original cut and paste technique would be a) challenging and b) unusual and different!"

Which, come to think of it, is really what post-punk was all about, wasn't it?
Suggestions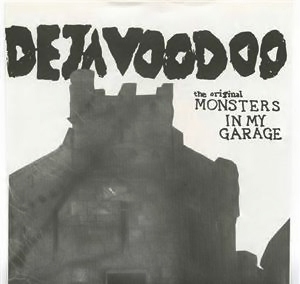 Deja Voodoo
Monsters in My Garage + 3 EP - 7"
(independent)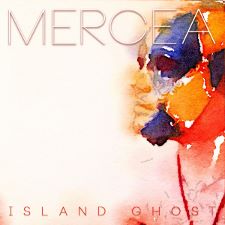 Mercea
Island Ghost EP
(independent)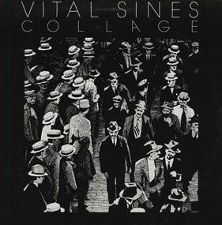 Vital Sines
Collage - 12" EP
(independent)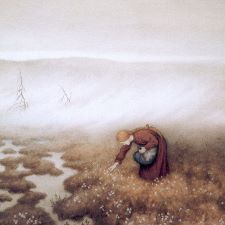 Connor O.R.T. Linning
Reves
(independent)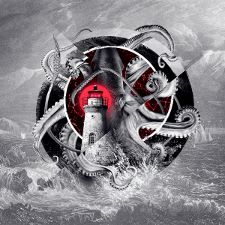 Joshua Van Tassel
Understar EP
Backward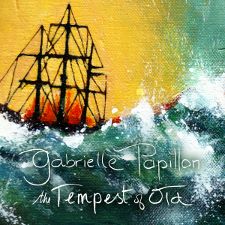 Gabrielle Papillon
The Tempest of Old
(independent)