Les Loups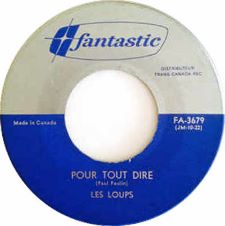 Pour tout dire / De toi - 7"
Fantastic - 1966


Michael Panontin

During their brief existence, Les Loups put out four singles between the years 1965 and 1967. But for the Quebec five-piece of singer Maurice Paquin, guitarists Robert Paradis and Daniel Giroux, bassist Louis-Jacques Bourdon and drummer Richard Giguere the third time was a definitely the charm. With a couple of forty-fives already under their belt on the Fantastic label, the band unleashed this garage scorcher in 1966, and with it must surely have taken the Montreal francophone scene by storm. The totally wacked-out 'Pour Tout Dire' blasts out of the grooves with a scorching fuzz guitar and what must be the meanest scowl ever to have ripped apart the language of Moliere and Baudelaire. And thanks to some dedicated crate-diggers up in la belle province, this one rightfully found its way onto the fine comp Rumble! Quebec Garage Beat 66-67 back in 1993. What's more, near-mint copies are still pretty cheap at well under $200...that is, if you can track one down.
Suggestions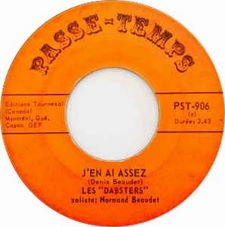 Les Dabsters
J'en ai assez / Tu le sais bien - 7"
Passe-Temps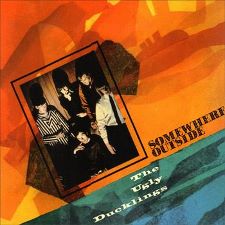 The Ugly Ducklings
Somewhere Outside
Yorktown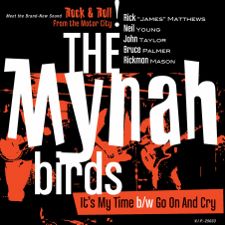 The Mynah Birds
It's My Time / Go On and Cry - 7"
V.I.P.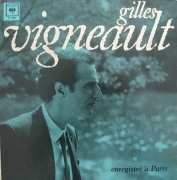 Gilles Vigneault
Enregistre a Paris
Columbia