Mother Tuckers Yellow Duck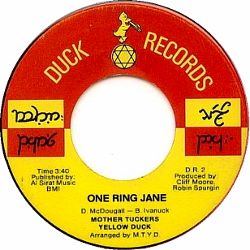 One Ring Jane / Kill the Pig - 7"
Duck - 1969


Michael Panontin

Though Toronto may have gotten all the press back in the day (try googling these: the Yorkville scene, the Festival Express, the Toronto Rock and Roll Revival), it seems that by the late sixties the true freaks were out on the west coast. Mother Tuckers Yellow Duck were originally formed as a non-musical collective centred around a transplanted Bostonian named Kathy Kay as the original Mother Tucker and John Caldwell as The Yellow Duck.

Here's how John Bower, a (then) 23-year-old lightshow artist for Vancouver's Afterthought club, remembers it, "We all shared the bottom floor of a house on McDonald near 4th Avenue, around the corner from Joan Payne's craft shop, where we worked on media for the shows. One day a car showed up with three guys and a girl. They said they were a band and had just arrived from the east. The red-headed guy introduced himself as John Patrick Caldwell and he said they were going to call the band Mother Tuckers Yellow Duck. They stayed with us for a few weeks. John tried to get on a baseball team, hoping for a job at the sponsoring brewery, but then they connected with Cliff Moore who started promoting them."

Caldwell would go on to form the real, musical version of the band with guitarists Roger Law and Donnie McDougall, bass player Charles Faulkner and drummer Hugh Lockhead sometime in 1967. On their second self-released single (after the relatively underwhelming 'I' / 'Funny Feeling' in 1968) Mother Tuckers evidently found their groove. The frantic electricity of 'One Ring Jane' recalls the early Moby Grape, or even the Jefferson Airplane, who helped kickstart a nascent Vancouver scene at the influential Trips Festival back in May 1967. Meanwhile over on the backside, the more acerbic madness of Law's 'Kill the Pig' picks up where the Fugs left off and probably did little to endear them to Vancouver's finest.

Nevertheless, Mother Tuckers Yellow Duck went corporate soon after, signing on to Capitol Canada, where they managed a pair of LPs, the 1969 debut Home Grown Stuff (of which two versions exist, a mega-rare original on Duck and the less-pricy Capitol re-issue, with its re-recorded 'One Ring Jane') and the somewhat easier-to-find Starting a New Day the following year.
Suggestions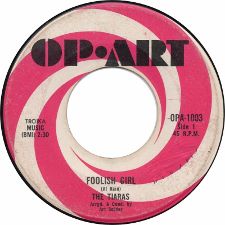 The Tiaras
Foolish Girl / Surprise - 7"
Op-Art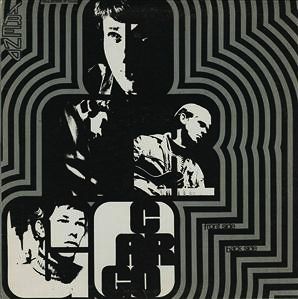 Cargo
Front Side Back Side
Trend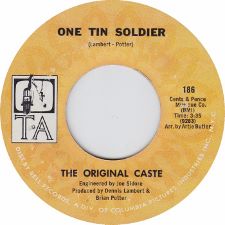 The Original Caste
One Tin Soldier / Highway - 7"
T-A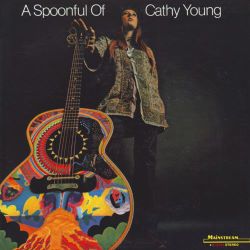 Cathy Young
A Spoonful of Cathy Young
Mainstream