Bob Wiseman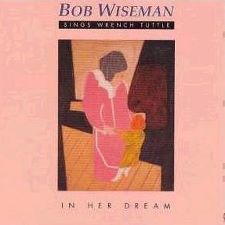 In Her Dream (Bob Wiseman Sings Wrench Tuttle)
Risque Disque / WEA - 1989


Michael Panontin

Even as keyboardist with the hugely popular Blue Rodeo, the multi-talented Bob Wiseman must have felt restless early on, releasing his first solo LP In Her Dream around the time the Rodeo's best-selling Diamond Mine hit the shops. As Wiseman recalls, "I didn't enjoy being in the studio with Blue Rodeo. I wanted to be the judge of my own work."

The ex-Winnipegger's roots pedigree was never in question here. The mingling of country, blues, folk, honky-tonk, and even acid rock on In Her Dream (all the songs were put to words sent to Wiseman by one Wrench Tuttle, later revealed to be Bob himself) was just the first notch on what would become a very hefty resume. The prickly 'Bhopal (Driftnet Plan)' sounds like the Violent Femmes as undergrad pamphleteers, while 'Blind Horse', with its crusty guitar-organ mix, is a southern psychedelic corker. And in a perfect world, the Latin-tinged 'All the Trees' would have sold millions.

Lyrically, Wiseman is scathing, pulling no punches with multinationals and their lackey governments. 'No Commotion' unwraps the mysterious bombing of the Greenpeace ship Rainbow Warrior ("Somebody planted a bomb / I wonder who it could be / I wonder who would profit from / Greenpeace not getting out to sea"), while 'Bhopal (Driftnet Plan)' baldly bludgeons Union Carbide for its negligence in the 1984 chemical disaster in Bhopal, India ("Oh the mighty buck...Oh the doctors work for the company / They told the peasants 'It's fine. It's safe'").

Not all of Wiseman's songs escaped the legal tentacles of corporate America, though. One such song, 'Rock and Tree', raised the ire of the suits at Pepsi for linking the company to the 1973 CIA-led overthrow of Chilean President Salvador Allende. "At first I thought the reason they wanted to talk to me (Warner, that is) was because of me saying "Nixon" or "Kissinger"", he says. "I was amazed that it was Pepsi. I thought after I had provided Dave Tollington and Stan Kulin (the VP and pres of Warner) with the books from public libraries about the Pepsi reference that that would be the end of it. Sue the writers of these books, guys, but I'm not saying anything untrue...is what I thought." Alas, all 2000 copies of the first pressing of In Her Dream were ordered destroyed, and it was subsequently reissued with the offending song conveniently excised from the album.

Though long out of print and largely forgotten - this despite once making Chart magazine's list of the top 100 Canadian albums of all time - In Her Dream was finally given a limited vinyl repressing in the summer of 2009, with the culpable 'Rock and Tree' restored, by Blocks Recording Club, a label that Wiseman himself co-manages.
Bob Wiseman
Suggestions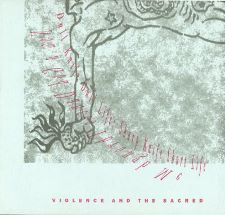 Violence and the Sacred
Dull Knife, Dull Life; Sharp Knife, Short Life / Now a God Dances through Me -7"
Freedom in a Vacuum